RAD Chiffon Skirts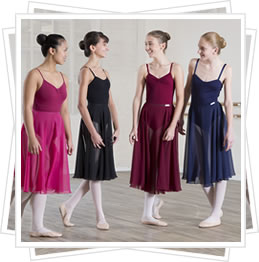 Little Ballerina offers a wide range of sizes and colours in this style, available from stock. Our skirt is a full circle with delicate stitching around the hem using chiffon fabric that drapes and moves beautifully.
The elegant, narrow waistband with adjustable button fastening carries The Royal Academy of Dance logo.
Available In six colours, Black, Navy, Lavender, Mulberry, Royal, and Burgundy

The Royal Academy of Dance is one of the world's most influential dance education and training organisations. Little Ballerina is proud to be able to offer a full range of their regulation skirts.